RESOURCES
Depression & Suicide Prevention
National Suicide Prevention Lifeline – (24/7)
1-800-273-8255 (calls will be routed to the nearest crisis center in your area)
Website: suicidepreventionlifeline.org
Text Line for Suicide Prevention


 Text "TALK" to 741741
Chicagoland Help Numbers


Crisis Line of DuPage County (630)-627-1700 (not 24/7)


Crisis Center of Will & Grundy County (630) 815-722-3344 (not 24/7)
Naperville Text Line for Suicide Prevention: Text "Reach" to 741741
(More Hotline Numbers Below)
American Association of Suicidology
Website: suicidology.org
• Promotes the understanding and prevention of suicide
• Supports those who have been affected by suicide
• Suicide myths, warning signs and risk factors
• Tips for "When Someone Needs Help"
• Includes links to AAS programs, "National Center for the Prevention of Youth Suicide" and "U OK?"- school and community-based programs for youth suicide prevention and awareness
American Foundation for Suicide Prevention
National Website: afsp.org
Illinois Chapter: www.afsp.org/chapter/afsp-illinois
• Supports research projects and programs for suicide survivor treatment and education
• Provides research, information, and education about suicide and depression
Anxiety and Depression Association of America
Website: adaa.org
• Information on anxiety disorders, treatment, and referrals
• Blog, testimonials, podcasts, and webcasts
• Section for college students, as well as children and teens
• Test anxiety tips
• Search option for providers and support groups in your area
• Self-help publications and materials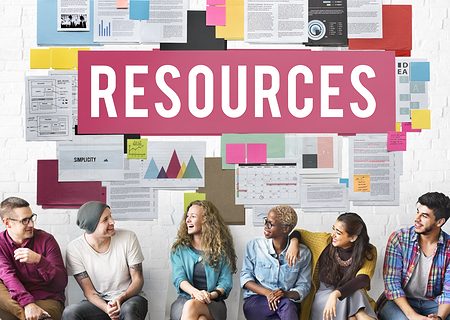 The Jason Foundation
Website: jasonfoundation.com
• Founded by Clark Flatt after losing his sixteen-year-old son, Jason, to suicide
• Risk and warning signs
• For Students: Downloadable phone app, "A Friend Asks," provides resources, "do's and don'ts" for helping friends or yourself
• For Parents: Parent Resource Program and Parent & Community Seminar featuring the father of Jason
• For Educators, Youth Workers,& Coaches: Professionals Development Series, Coaches' Assistance Program, and other programs
ActiveMinds
Website: activeminds.org
• Empowers students to speak openly about mental health, to educate others, and to encourage help-seeking
• Develops and supports student chapters on many college campuses nationwide
• Provides information and resources regarding mental health and mental illness
• Serves as a liaison between students and the mental health community
Live Through This
Website: livethroughthis.org
Faces and life stories of people who attempted suicide and survived.
A one of a kind, exceptionally moving website that helps remove the stigma of mental health and replace it with humanity and compassion.
National Council for Suicide Prevention
Website: thencsp.org
The National Council for Suicide Prevention is a national coalition of seven leading nonprofits working to end suicide in the United States
The Jed Foundation (For College Students)
Website: jedfoundation.org
• Focuses on suicide prevention on college campuses and underlying causes of suicide
• Online resource for college students, parents, and campus professionals
• Helps students make lifestyle changes that promote sounder mental health
• Encourages students to seek help when needed
ULIFE -A project of the Jed Foundation (For College Students)
Website: ULifeline.org
• Online resource for college students, includes campus-specific information to seek help
• Anonymous screening tool
• Information on alcohol and drugs, anxiety disorders, cutting, depression, eating disorders, stress, suicidal disorders, and other issues
• "Help a Friend" page addresses how to talk to a friend struggling with issues
• How to identify warning signs on social media
Transition Year (Senior Year H.S. to College)
Website: transitionyear.org
• Information and tools to assist with the smooth, safe, and healthy transition of students from high school to college
• Choosing a school, attending a college
• Transitioning with a diagnosed condition
• Student life and emotional issues
• Many articles related to finding help on and off-campus and basic concerns for mental health challenges
• Newsletter sign-up
NAMI -National Alliance on Mental Illness
Website: nami.org
Largest mental health organization dedicated to improving the lives of persons living
with a mental illness and their families
___________________________________________________________________________________
Eating Disorders
NEDA – National Eating Disorders Association
Website: nationaleatingdisorders.org
Information and Referral Helpline: 1-800-931-2237 (Go on the website for chat line option)
• Supports individuals and families affected by eating disorders
• Serves as a catalyst for prevention, cures, and access to quality care
• Online Eating Disorder Screening and Blog
• Information to help find treatment, support group, and research studies
• Resources to help navigate insurance issues
• Programs to provide personal support for individuals and families
• Information for LGBTQs with eating disorders
Eating Disorder Hope
Website: eatingdisorderhope.com
• Weight and Body Image Articles
• Description of treatment types for all eating disorders,
• List of recovery tools and support groups, testimonial videos of hope, blogs and "vlogs"
• "College Hope,"- an online list of various universities and their educational, awareness and prevention programs.
ANAD-National Association of Anorexia Nervosa and Associated Disorders
Helpline: (630) 577-1330 Go to website for hours.
Website: anad.org
Email: anadhelp@anad.org
• Advocates for the development of healthy attitudes, bodies, and behaviors
• Promotes eating disorder awareness, prevention, and recovery through supporting, educating and connecting individuals, families and professionals
• School Guidelines packet for teachers and administrators to identify students with eating disorders
National Institute of Mental Health
Website: nimh.nih.gov
• Information and statistics on Anorexia Nervosa, Bulimia Nervosa, and Binge Eating Disorder, including signs and symptoms, risk factors, and treatment and therapies
• Explanation of how to join clinical trials
• Lists free booklets and brochures, multimedia videos
___________________________________________________________________________________
LGBTQ
The Trevor Project
Website: thetrevorproject.org
Trevor Lifeline: 1-866-488-7386 – The nation's only 24-hour crisis intervention and suicide prevention lifeline for LGBTQ youth ages 13-24.
Trevor Chat: (on the website) for online instant messaging with a Trevor Chat counselor.
Trevor Text:- text "Trevor" to 1-202-304-1200.
The GLBT National Help Center
Website: glbthotline.org
(Resource Finder for resources near you)
Helpline: 1-888-843-4564 (for any age: youth and adults)
Youth Talkline: 1-800-246-7743 (for youth up to age 25)
Chatline: GLBThotline.org/chat for online peer-support chat
It Gets Better Project
Website: itgetsbetter.org
• Videos of celebrities, media personalities, politicians, activists, and organizations giving testimonials and support (Adam Lambert, Wanda Sykes, Joe Jonas, Ellen DeGeneres and many more)
• Mission: to communicate to LGBT youth that it gets better and to create and inspire changes needed to make it better
GLAAD
Website: glad.org
• Works with print, broadcast and online news sources to bring people powerful stories from the LGBT community that builds support for equality
• Resource List
Youth Outlook
Website: youth-outlook.org
The first social service agency in Illinois solely dedicated to supporting LGBTQ+ youth. Present in 5 counties in the western suburbs of Chicago offering six drop-in centers in 5 counties, youth leadership program, a transgender youth group, off-site recreational activities, mobile programming, parent support, and community education.
AffordableColleges.com
Link to the area of the website for LGBTQ: A Guide to College for LGBTQ Students
Scholarships, Assessing LGBTQ Community, LGBTQ Academics, Steps to Take (when searching), and many National Resources. Valuable links on the website.
GLMA- Health Professionals Advancing LGBTQ Equality (formerly "The Gay & Lesbian Medical Association")
Website: glma.org
Includes updated information on House-passed -Affordable Health Care Act and ACA repeal bill.
GLSEN
Website: glsen.org/pride
A national network of students, educators, parents, and community leaders working to create LGBTQ inclusive school days.


Helpful LGBTQ Articles:
Difference Between Gender Identity and Sexual Orientation 
Vaping and Smoking in LGBTQ Community: Can we Understand it all?
Drug & Alcohol Addiction in the LGBTQ Community
Miscellaneous
Guide for LGBTQ by DrugRehab.com*: Good resources listed by DrugRehab.com in this guide, however, Nick's Network has no personal knowledge of the rehabilitation centers promoted on this site, and therefore, cannot and does not make any endorsement of these centers.
__________________________________________________________________________________
Substance Abuse & Addiction
SAMHSA – Substance Abuse and Mental Health Service Administration
Website: samhsa.gov
An agency within the U.S. Department of Health and Human Services that leads public health efforts to advance the behavioral health of the nation
Their mission to reduce the impact of substance abuse and mental illness on America's communities
National Institute on Drug Abuse (NIDA)
Website: drugabuse.gov
Information & Referral Helpline: 1-800-662-HELP (4357) 24 hr/ 7days -Toll Free
Comprehensive website with research and treatment reports and news
Includes section for teachers and students with educational materials, publications, fact sheets, emergency trend alerts, infographics, and statistics
Section for parents, one for children and teens, and information on addiction science
National Council on Alcoholism & Drug Dependence (NCADD)
Website: ncadd.org
Founded in 1944 by the first woman to achieve sobriety in Alcoholics Anonymous. Raises public awareness in the U.S. and globally.
Comprehensive website with facts, latest research, blogs, articles, treatment finders, recovery stories, a quiz to help determine if you are addicted, description of signs and symptoms, etc.
Information for underage youth to seniors, ten tips for prevention for youth addiction, list of signs for parents to look for, answers to commonly asked questions, and more
Drugabuse.com
Website: Drugabuse.com
To talk with a rehabilitation specialist about your treatment options: 1-888-744-0069
General educational information about drug and alcohol abuse, including signs and symptoms and drug and alcohol effects
Specific information about illicit substances and prescription drugs
Top locations listed state by state for drug abuse/intervention programs and alcohol abuse/intervention programs
Information on how to do an intervention
Forums & Blogs
Treatment4addiction.com "T4A" (Nationwide Online Treatment Facility and Recovery Resource Directory)
Website: Treatment4addiction
To speak to an addiction professional: 1-888-480-1703 (24/7)
Alcohol and drug treatment programs
An extensive overview of legal and illicit drugs
Drug and alcohol interventions
Support for the family/partners of an addict/alcoholic
Alcohol and drug detox facilities
Sign, symptoms and the hazards of addictions
Addictive behaviors and psychological conditions
Research and personal testimonials and blogs/educational videos
Alcohol Awareness Council – AAC
Website: alcohol.org
For help overcoming an addiction: 1-888-685-5770
Dedicated to informing the public about the use and abuse of alcohol
Latest alcohol research, studies and statistical data from government agencies, academic institutions, news resources, and awareness organization
Alcohol-related resources, support groups, and helplines
Option to request alcohol-related data reports to be emailed
___________________________________________________________________________________
Self-Harm
S.A.F.E. Alternatives
Website: https:// selfinjury.com
Information Phone Line: 1-800 366-8288
• A nationally recognized organization dedicated to helping people who self-harm
• Treatment referrals and recovery information
• Parent Webinar
• Information page for school professionals that give intervention tips
HELPGUIDE.ORG. (A trusted guide to mental, emotional and social health )
Website: helpguide.org
Search "self-harm" for:
• Myths & facts, warning signs, tips for talking about cutting and self-harm, help for figuring out why you cut and finding new coping techniques
• Healthier substitutes for self-harm
• Tips for finding the right therapist and helping a friend or family member who cuts or self-harms
LifeSIGNS.ORG (Self-Injury Guidance & Network Support)
Website: lifesigns.org.uk
(User-led by people w/ personal experience of self-injury. Non-judgmental & respectful.)
Adult SI, male SI, SI addiction, choice, SI support groups, forums & personal stories, invalidation & criticism, skin camouflage, scar reduction, coming out stories, guidance for talking about SI and for family members & friends and much more.  Free Downloads of Self-Injury Awareness Booklet and Fact Sheets.
NAMI (National Alliance on Mental Illness)
Helpline: 1-800-950-6264
Website: nami.org
Search "self-harm" for:
• What self-harm is and why people do it
• What to do when someone self-harms
• Treatment and coping
MHA-Mental Health America
Website: mentalhealthamerica.net/self-injury
• Offers tips to help those who self-harm
• Teaches wellness by living mentally healthier lives
Rethink Mental Illness
Website: rethink.org ( Website out of the United Kingdom)
Search "self-harm" and see Fact Sheet for:
• Who self-harms and Why
• How to tell someone if you have a problem with self-harming, how to stay safe, how to reduce scars, how to self-help, and how to deal with questions
• What help professionals offer, what treatments are available
• Information for friends, relatives, and others
Healthy Place
Website: healthyplace.com
Professional Self-Injury Help, articles, blog, videos, list of books for self-help, list of other resources, and self-injury support group information (HealthyPlace.com Self-Injury Support Network – their social network)
___________________________________________________________________________________
Anxiety Disorders
National Institute of Mental Health
Website: nimh.nih.gov
Includes information on many disorders including, but not limited to, general anxiety disorder, panic disorder, and social anxiety disorder
Anxiety and Depression Association of America
Website: adaa.org
• Information on anxiety disorders, treatment, and referrals
• Blog, testimonials, podcasts, and webcasts
• Separate section for college students, as well as children and teens
• Test anxiety tips
• Search option for providers and support groups in your area
• Self-help publications and materials
ANXIETY.ORG
Website: anxiety.org
• Information about anxiety disorder by top 1% experts offered to bridge the gap between mental health professionals and those dealing with anxiety disorders
• Many articles about anxiety.
__________________________________________________________________________________
Resources for Survivors of Loss
(After a Completed Act of Suicide)
The Alliance of Hope for Suicide Loss Survivors
Website: allianceofhope.org
Includes an online community forum that acts as a 24/7 support group with thousands of members covering many different topics about suicide and survival. Select the subforum that is right for you. Access to much information about the grief journey, how to talk about the suicide of your loved one, writing an obituary, emotions & challenges, suggestions & tips for survivors, resources for professionals, support groups, and much more. Many more resources available, including the best books to help you heal.
The Compassionate Friends -Supporting Family After A Child Dies
Website: compassionatefriends.org
Over 600 TCF chapters around the world. An online chapter with live chats that encourage connecting and sharing among parents, grandparents, and siblings grieving the death of a child. Over 30 private FaceBook Groups, including bereaved family members of LGBTQ, substance-related causes, mental illnesses, to name a few. Sign up for written resources for siblings (We Need to Walk Alone, national TCF magazine, and "Ask Dr. Heidi" a sibling column). Many more resources are available, including recommended books.
Loving Outreach to Survivors of Suicide, aka LOSS -a non-denominational program of support
Website: CatholicCharities.net
Loss Program Office: 721 N. LaSalle Street, Chicago, IL 60654
Main Line: (312) 655-7283
_________________________________________________________________________________
Other Resources
SCOUTING
Girl Scouts of America
Website: girlscouts.org
Boy Scouts of America
Website: beascout.scouting.org (National website)
AUTISM SPECTRUM DISORDERS RESOURCES
Sesame Street Autism Resources For Parents
Website: autism.sesamestreet.org
Includes video clips of autistic children telling why they are amazing & sharing their favorites, a video & storybook of the character, Julia, who has autism (useful to help other children understand autism), downloadable Daily Routine Cards for parents & kids to use together (brushing teeth, morning routine, crossing street, trying new foods, etc.) & much more.
ASPERGER SYNDROME RESOURCES
Website: aspergerexperts.com
Guidance, best practices, insight, and communities created by people with Asperger's. Intro video directs to aspergerexperts.com/start where you can join a support group and get information on various courses for purchase (i.e., Deep Into Defense Mode, Thrive, Launch (navigation life after high school). Book – 10 Biggest Parenting Mistakes.
SELF-HELP RESOURCES
Website: onlyhuman.com
Stories about moments of change that offer hope, strength, and inspiration.
Blog on a variety of positive & helpful topics and useful tips ranging from best workout playlist to what it takes to get back up.  

---
 

Links to Helpful Articles
Reduce the Noise: Help Loved Ones with Sensory Overload Enjoy Shopping
Moving with Special Needs Kids
Home Modifications for Special Needs Kids
Estate Planning for Parents of Special Needs Kids
Academic Accommodations Resources For Students with Disabilities
Legal Resources for Special Needs
Keeping Disabled Persons Safe While Remodeling
Teacher Resources For Special Needs 
Disaster Preparedness For Special Needs
Home Accommodations For Special Needs
Disabled Resources from the Department of Labor
Tips for Disabled Persons to Declutter and Organize their Home
Financial Planning for Special Needs 
Resources for Military Families with Special Needs Family Members
Business Info for People with Disabilities (gov. incentives, business ideas, franchise opportunities, financing, and resources)
___________________________________________________________________________________
Chicago Area Resources

 
SamaraCare Counseling
Website: samaracarecounseling.org
A non-profit, local, counseling center located in Naperville, IL
Staffed by caring, licensed and credentialed counselors
SamaraCare offers reduced rates to those who qualify
The Alive Center (For Adults and Teens)
Website: alivenaperville.com
500 W. 5th Ave., Naperville, IL
• Nonprofit offering workshops, classes, events, private or group coaching
• Teen programs including art and dance, nutrition and healthy cooking, stress management, healing arts through music, creative writing, and more
• Teen drop-in hours
KidsMatter
Website: Kidsmatter2us.org
• Equips Naperville area youth and families with tools to manage the stress of everyday life through dynamic school and community programs, practical education, resources, and youth recognition
• Organizes annual volunteer and job fair for local youth
ANAD-National Association of Anorexia Nervosa and Associated Disorders
Helpline: (630) 577-1330 Go to website for hours.
Website: anad.org
Address: 750 E. Diehl Rd. #127, Naperville, IL 60563
Email: anadhelp@anad.org
360 Youth Services
(630) 961-2992
Website: 360youthservices.org
1305 W. Oswego Rd., Naperville IL 60540
Provides individual, group and family counseling; crisis intervention; youth leadership & life skills training; youth mentoring; parenting education & support; youth shelter and transitional housing, and substance abuse prevention programs for youth. A prevention and education support group meets Monday nights from  7-8:30 for high school teens at 360 Youth Services (1305 Oswego Rd, Naperville). Contact dneylon@360youthservices.org
Youth Outlook – see the full description of this IL social service agency for LGBTQ youth set forth above under LGBTQ.
Website: youth-outlook.org 
___________________________________________________________________________________
Phone Applications
"MY3"
Website: www.my3app.org (Go to the website to download)
• Suicide Prevention App. for Android and iPhone
• A trained counselor from a crisis center near you can be reached 24 hrs. a day, seven days a week
• Defines your network and your plan to stay safe
• Allows you to prepare to help yourself and reach out to others when having thoughts of suicide
"A Friend Asks"
Website: jasonfoundation.org (Go to the website to download)
• A FREE smartphone app that helps provide the information, tools, and resources to help you or a friend struggling with thoughts of suicide
• The app contains the following information:
– warning signs of suicidal ideation
– how to help a friend
– how to get help now
– what to do and what not to do
– the B1 Program
___________________________________________________________________________________
Hotline Numbers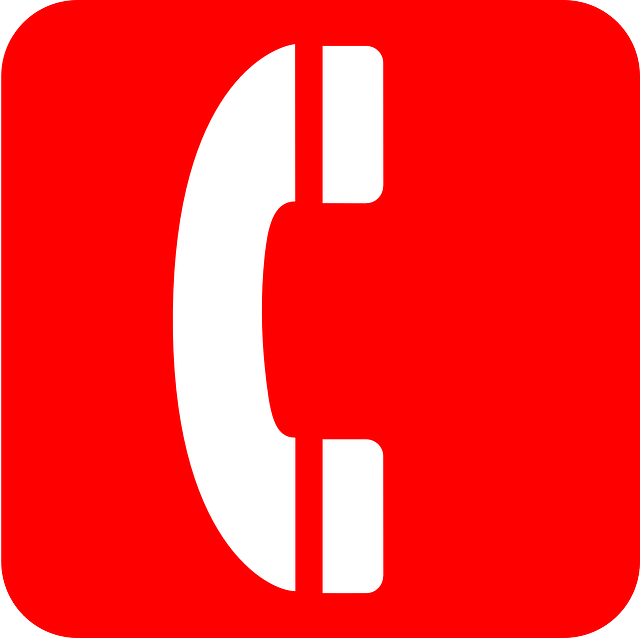 National Suicide Prevention Lifeline
1-800-273-TALK (1-800-273-8255)
Crisis Text Line
Get Help Now: Free, 24/7, Confidential
U.S.: text TALK to 741741. Canada: text 686868,
UK: text 85258
Veterans' Crisis Center Line
1-800-273-8255, press option 1
The Trevor Lifeline (Suicide Prevention for LGBTQ Youth)
866-4-U-TREVOR (1-866-488-7386)
Trans Lifeline
U.S.: (877) 565-8860, Canada: (877) 330-6366

CDC-INFO (Formerly known as the National STD and AIDS Hotline)
1-800-CDC-INFO (1-800-232-4636)
Treatment Referral Hotline (Substance Abuse)
1-800-662-HELP (1-800-662-4357)
National Sexual Assault Hotline
24-hour online hotline:
https://ohl.rainn.org/online/
1-800-656-HOPE (1-800-656-4673)
National Teen Dating Abuse Hotline
1-866-331-9474
While NNH has found these sites helpful, NNH assumes no responsibility for the content or accuracy of the information they contain. NNH has no control over the websites derived by the above links.