---
Upcoming Book
More information about Nick's life is contained in Saving Ourselves from Suicide, a book by Linda Pacha due out this winter. Part compelling story and part compassionate guide, this book contains helpful information and encouragement for those desperately trying to stay in this world and anyone who has suffered a significant loss. Check this website for further information about availability. All net proceeds from the sale of Saving Ourselves from Suicide authored by Linda Pacha and published by AutumnBloom Press will be distributed to Nick's Network of Hope.
Nick's Network of Hope is an organization exempt from income tax under Section 501(c)(3) of the Internal Revenue Code, whose mission is to provide resources, education, and support about life challenges with an emphasis on mental health awareness, suicide prevention, and grief & loss. AutumnBloom Press is a wholly-owned subsidiary of Nick's Network of Hope and is formed for the purpose of producing educational resources in support of the mission of Nick's Network of Hope. 
___________________________________________________________________________________
---
ABOUT NICK
Nick was an extremely intelligent, loving, and compassionate young man who tragically ended his own life at age 19. 
From the time Nick was a little boy, people often said he was an old soul because he had an intense passion for buildings and airplanes, and cared so deeply about others and situations, that his insight at times seemed eerily well beyond his age. Parents and teachers thought the world of Nick because he was so polite and interesting. Kids his age, however, often could not relate.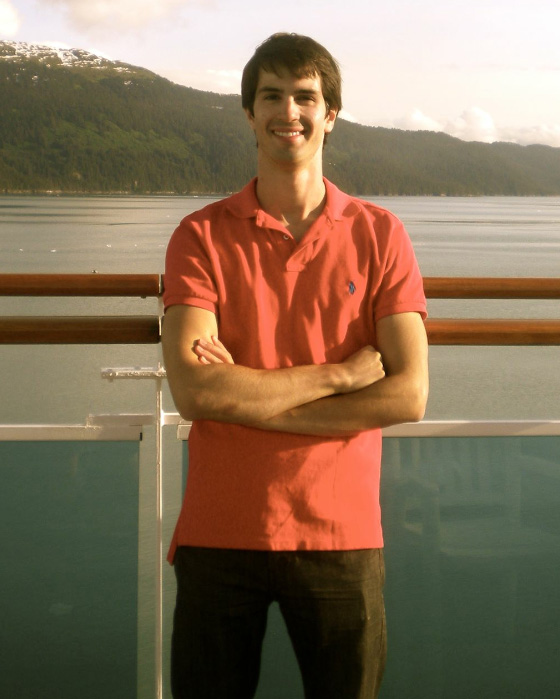 Nick knew too well what it felt like being rejected by his peers. He had a big heart and often stood up for others. For example, in early grade school, he befriended a girl who was being shunned by fellow students because her family was from another country. Nick assured her that it was good to be different because that's what made her interesting and encouraged her to embrace her uniqueness.
In middle school and high school, when a few of his teachers got frustrated because students were acting up, he gave them pep talks after class and told them they were doing a great job. He stood up for a young woman when boys were spreading rumors about her moral character when he was in high school.
As an upperclassman, he welcomed many first-year students and made them feel comfortable as newcomers. In college, he went well beyond the call of duty counseling prospective students when giving campus tours. These are just a few examples of the many ways Nick looked out for the feelings of others. He also cared about the environment so much that he even picked up trash on his vacation.
Throughout Nick's life, making friends was difficult. He never had the one thing he wanted most—a best friend. Day in and day out, the pain of never having a best friend was almost crippling. He desperately yearned for other kids his age to care about him. Every time a kid said something unkind, didn't want to hang out or didn't return a text, Nick considered this another rejection. Rejection upon rejection stacked up and eventually buried his hope. At the very end of his life, this pile of hurt turned into depression.
Nick never talked to anyone about ending his life and was able to hold it together and act upbeat in front of others. He denied being suicidal, and everyone believed him because he was someone who never lied or stretched the truth.
The only time Nick showed any signs of suicidal behavior was just before his senior year in high school when he gave away many of his belongings over a short period. When his parents discovered this, he assured them this action was nothing more than wanting to give his excess possessions to people in need because it made him feel good. His parents, knowing Nick was a deeply compassionate soul, thought such an explanation for extreme giving was plausible but decided it could also be a red flag. They decided they should get professional opinions to see if it would be safe for him to attend college away from home the following year. He saw two different psychologists, for a first and second opinion. Both psychologists believed he was not at risk for suicide and was capable of going away to school.
The following year, Nick was very excited to start his freshman year in college. Unfortunately, after roommate issues and rejection from some college peers, Nick now felt that no matter where he went, or how old he got, he was always going to feel alone and in pain. He believed there was no more hope left. No matter how much his family tried to convince him that they loved him, were proud of him, and things would eventually get better, nothing seemed to sink in.
On April 29, 2013, the world lost a very pure and loving soul. Nick leaves behind a network of hope to help others who are in pain- Nick's Network of Hope.  We believe Nick would want you to know that although he temporarily couldn't feel hope, it was there—it's always there. If you too feel hopeless right now, reach out and get help. You may feel like you're all alone, but you're not. There are many people out there who care about you and want to help. Take a deep breath and reach out.