Healthy Holiday Recipes for Healthy Eating
Healthy Eating- Holiday Recipes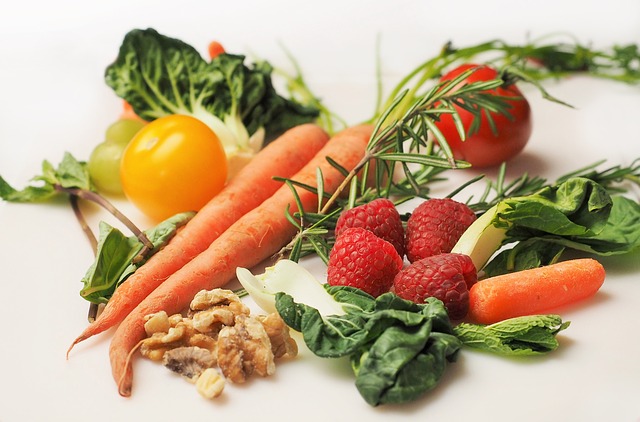 Pumpkin Chocolate Chip Walnut Bread for Healthy Eating
Cooking Spray
¼ Splenda Brown Sugar Blend
1 15-oz can pure pumpkin
1/3 cup low-fat buttermilk
¼ cup canola oil
3 egg whites
1 tsp vanilla
¼ cup Splenda Sugar Blend for Baking
1 cup whole-wheat flour
1 cup rolled oats
2 tsp baking powder
1 tsp baking soda
½ tsp salt
1 ½ tsp ground cinnamon
¼ tsp ground nutmeg
1/3 cup + 1 Tbsp chocolate chips (reserve 1 Tbsp)
2 Tbsp chopped walnuts
Preheat oven to 350 degrees. Lightly spray an 8×4-inch loaf pan with cooking spray
In a medium bowl, combine Splenda Brown Sugar Blend, pumpkin, buttermilk, oil, egg whites and vanilla; mix well. Set aside.
In a large bowl, combine Splenda Sugar Blend for Baking, flour, oats, baking powder, baking soda, salt, cinnamon and nutmeg.
Make a well in the center of the dry ingredients. Add sugar (wet) ingredients to dry ingredients all at once; mix well. Add 1/3 cup chocolate chips.
Pour batter in loaf pan. Top with 1 Tbsp chocolate chips and chopped walnuts.
Bake 50-60 minutes or until a toothpick inserted in center comes out clean
Serves 16 Serving Size: 1 slice
145 calories,6 grams total fat, 1.2 gram saturated fat,0 grams trans fat, 0mg cholesterol, 215 mg sodium, 21grams total carbohydrate, 3 grams dietary fiber, 3 grams protein.
Green Salad with Raspberry Vinaigrette
Dressing
1/4 cup white wine vinegar
½ cup fresh raspberries, pureed
1 ½ Tbsp olive oil
¼ tsp salt
Pinch ground black pepper
Salad
4 cups mixed baby field greens
1 cup fresh raspberries
1 Tbsp pine nuts
In a small bowl, whisk dressing ingredients.
In a medium bowl toss together salad ingredients. Drizzle dressing over salad and toss gently to coat.
Serves 5 Serving Size: 1 cup
72 calories,5 grams total fat, 1 gram saturated fat, 0mg cholesterol, 122 mg sodium, 6 grams total carbohydrate, 3 grams dietary fiber, 1 grams protein.
Roasted Butternut Squash Soup
1 large (or 2 medium) butternut squash (2 pounds)
1 tsp olive oil
Cooking spray
3 medium carrots, finely diced
3 celery stalks, finely diced
1 medium onion, finely diced
3 14.5-oz cans fat-free, reduced sodium chicken broth
1 tsp dried thyme
½ tsp salt
¼ tsp ground black pepper
1 cup fat-free half-and-half, heated
Preheat oven to 400 degrees.
Cuts ends off of each squash and cut in half lengthwise. Scoop out seeds; rinse and dry each squash. Spray all sides of squash with cooking spray. Place cut side down on a non-stick baking sheet. Bake for 45 minutes.
While squash is roasting, add oil and a generous amount of cooking spray to a large soup pot. Sauté carrots, celery and onion over medium-high heat for 5-6 minutes or until onion is clear.
Add chicken broth, thyme, salt and pepper. Bring to a boil, reduce heat and simmer for 15 minutes.
Remove squash from oven and scoop out squash meat into soup pot; discard skins. Simmer for additional 15 minutes, stirring occasionally.
Stir in heated half-and half. Work in batches and puree soup in a blender until smooth. (You can also use an immersion blender right in the soup pot to puree soup).
Serves 12 Serving Size: 1 cup
61 calories,1 grams total fat, 0 gram saturated fat, 1 mg cholesterol, 394 mg sodium, 12 grams total carbohydrate, 2 grams dietary fiber, 3 grams protein.
Copyright © American Diabetes Association from Healthy Calendar Diabetic Cooking and The Healthy Carb Diabetes Cookbook. Reprinted with permission from The American Diabetes Association. To order these books, please call 1-800-232-6733 or order online at http://store.diabetes.org/.
 Recipes provided to Nick's Network of Hope by MaryBeth Sanchez, registered dietician.